AIA Chicago Announces the 2022 Distinguished Service Award Recipients
2022 Distinguished Service Award Recipients
Since 1955, the AIA Chicago Board of Directors has recognized individuals and organizations who have given outstanding service to the Chicago architectural community as a whole, including service to the profession, public service, and education.
Individuals, associations, AIA Chicago members, and members of the Chicago community at large are eligible for this award. Past honorees have included architects, craftspersons, educators, authors, journalists, and community organizations.
This year, the AIA Chicago Board of Directors has elected to bestow this honor upon three individuals.
John (Jack) Catlin, FAIA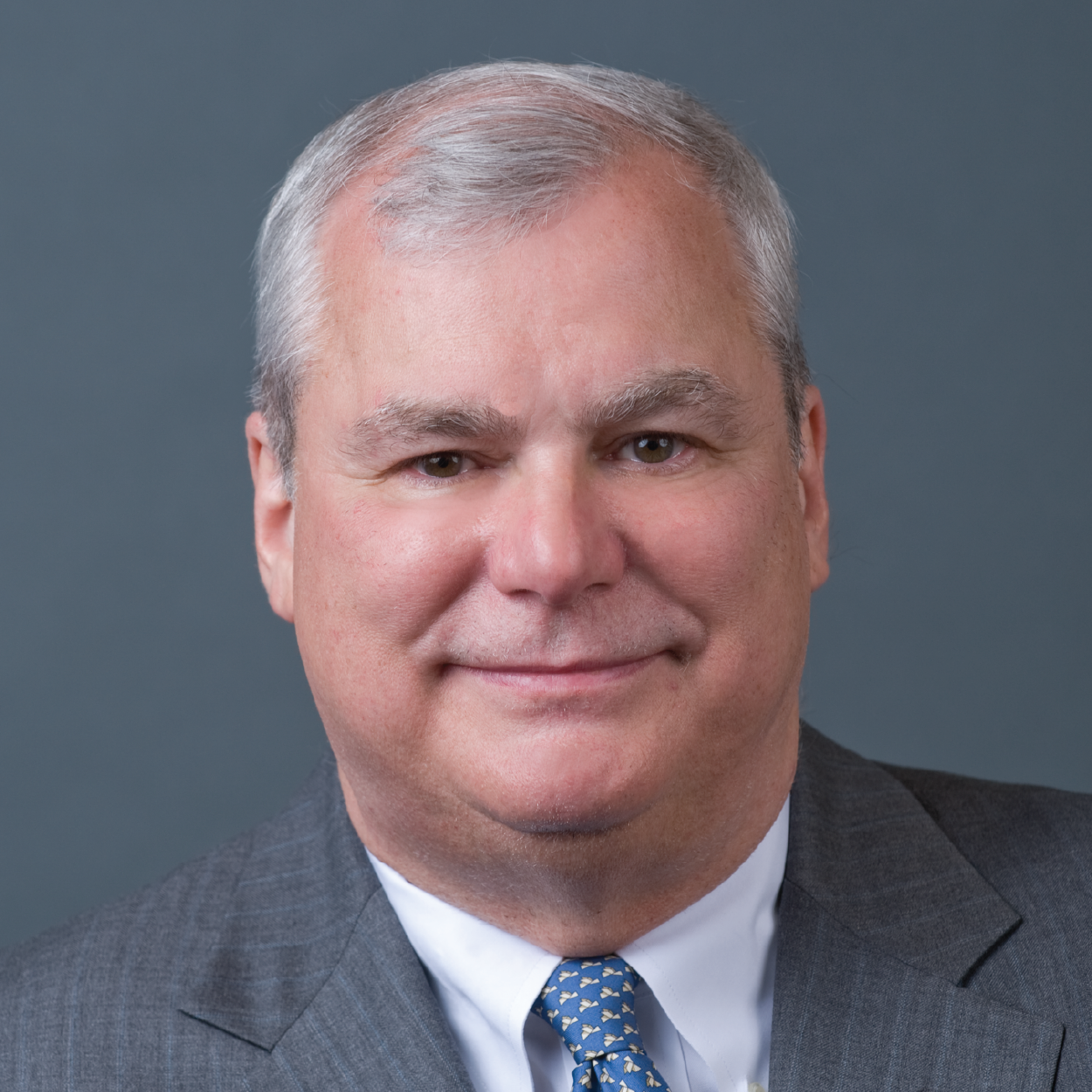 Jack Catlin is a pioneer in architectural accessibility. Since 1975, he has been building bridges between the disability and architectural communities, forging ties through over 40 years of service.
Jack's personal experience as a wheelchair user propelled him to pursue architecture, a profession where he could shape a built environment that adapts to people, not the other way around. Jack has done just that. Practicing as a licensed architect, taking national leadership roles, writing articles, conducting trainings, and giving presentations, Jack has raised the level of understanding regarding design and construction issues both in the building industry and the disability community.
Laurie Petersen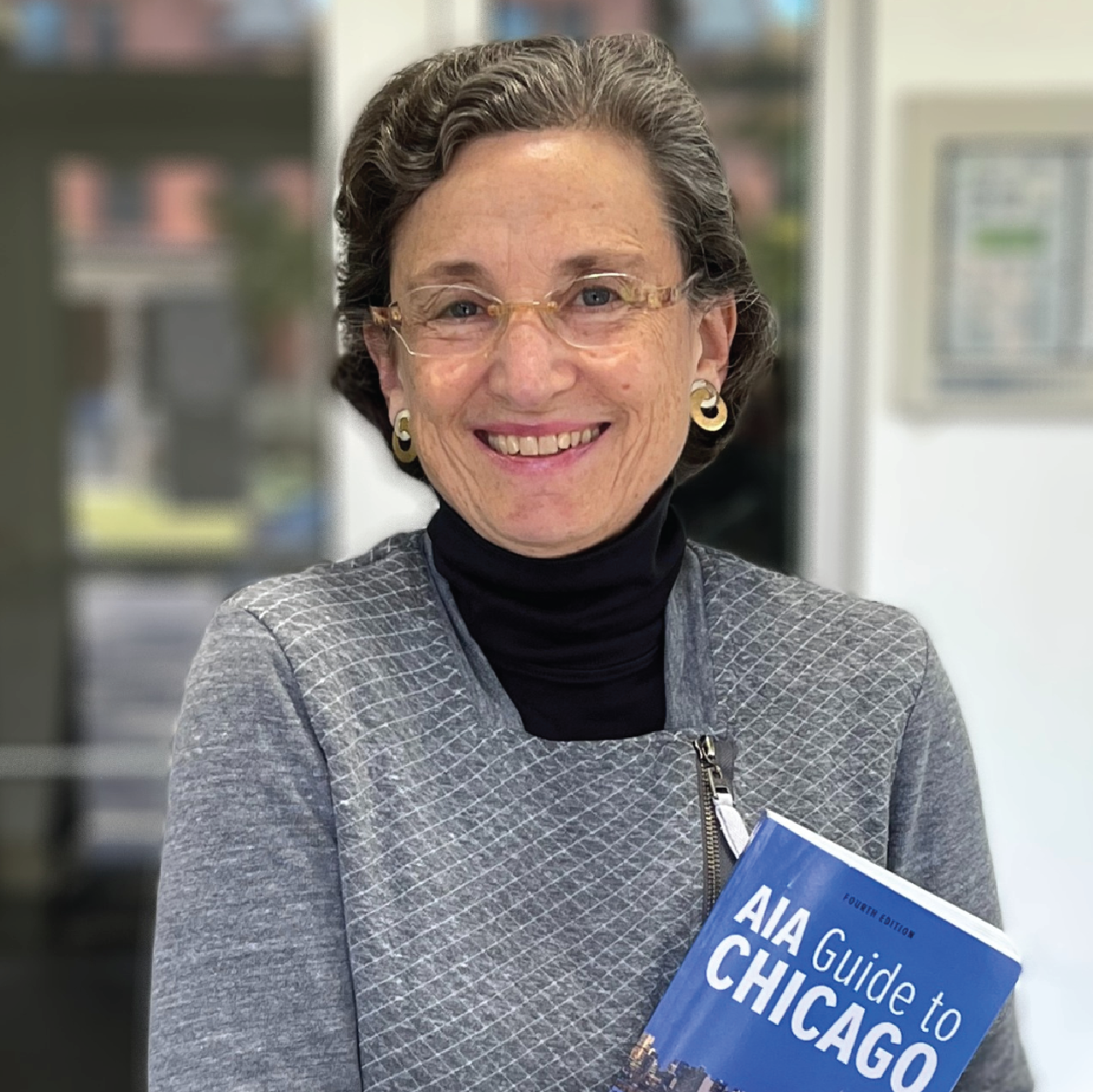 Laurie Petersen has helped pave the way in which architects, tourists, and residents alike experience the city of Chicago. She was the associate editor of the first two editions of the AIA Guide to Chicago, working closely with the book's creator, Alice Sinkevitch, Hon. AIA. She then edited the third and fourth editions.
Since the publication of the fourth edition of the AIA Guide last June, Laurie has tirelessly promoted the book through media interviews (including an appearance on ABC-7's streaming news), a walking tour of Hyde Park, a panel with Blair Kamin and Lee Bey at the Chicago Humanities Festival, and lectures that included a presentation at the Chicago Architecture Center with Jen Masengarb, Assoc. AIA. She gives lectures on Chicago architecture at libraries and a variety of venues throughout the metro area.
Laurie has written for Chicago Architect magazine (and its predecessor, Focus) for the past 30 years. She also leads tours and helped develop a docent manual and a web-based tour of Crow Island School in Winnetka, a National Historic Landmark. She is a docent at Chicago's Charnley-Persky House, designed by Louis Sullivan and Frank Lloyd Wright, and is a member of the Charnley-Persky House Board.
Bonnie McDonald and Landmarks Illinois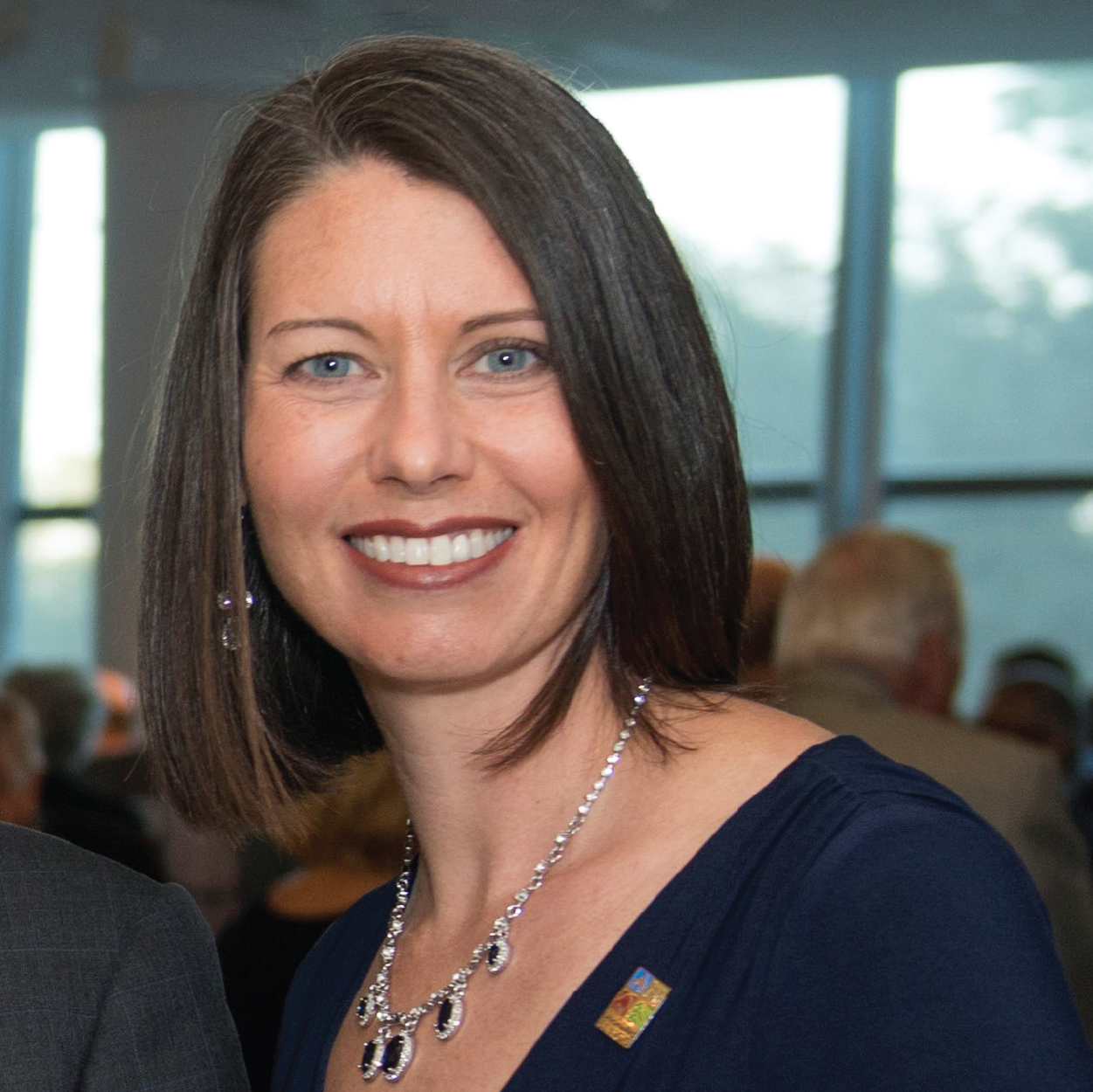 As President & CEO of Landmarks Illinois for the past 10 years, Bonnie McDonald has led the organization's evolution to focus its work on the people of Illinois and their important connection to historic places. She aims to shape preservation into a more relevant and just practice, creating a national model for equity, inclusion and diversity within the field. Bonnie is a collaborative leader who has grown the organization, nearly doubling the staff and opening its first regional office. She has also successfully advocated for vital state preservation legislation and served as a thought leader in the preservation field. From 2018-2021, Bonnie served as board chair of the National Preservation Partners Network, the national nonprofit representing preservation organizations, and she is proud to have been awarded the James Marston Fitch Charitable Foundation Mid-Career Fellowship in 2020. Chicago Mayor Lori Lightfoot appointed Bonnie co-chair of the Chicago Monuments Project in 2020 to help lead a truth and racial reckoning process in the city around problematic artworks.
Landmarks Illinois is a statewide historic preservation nonprofit organization. Founded in 1971, Landmarks Illinois helps to inspire and empower stakeholders to save places that matter to them by providing free guidance, practical and financial resources and access to strategic partnerships.